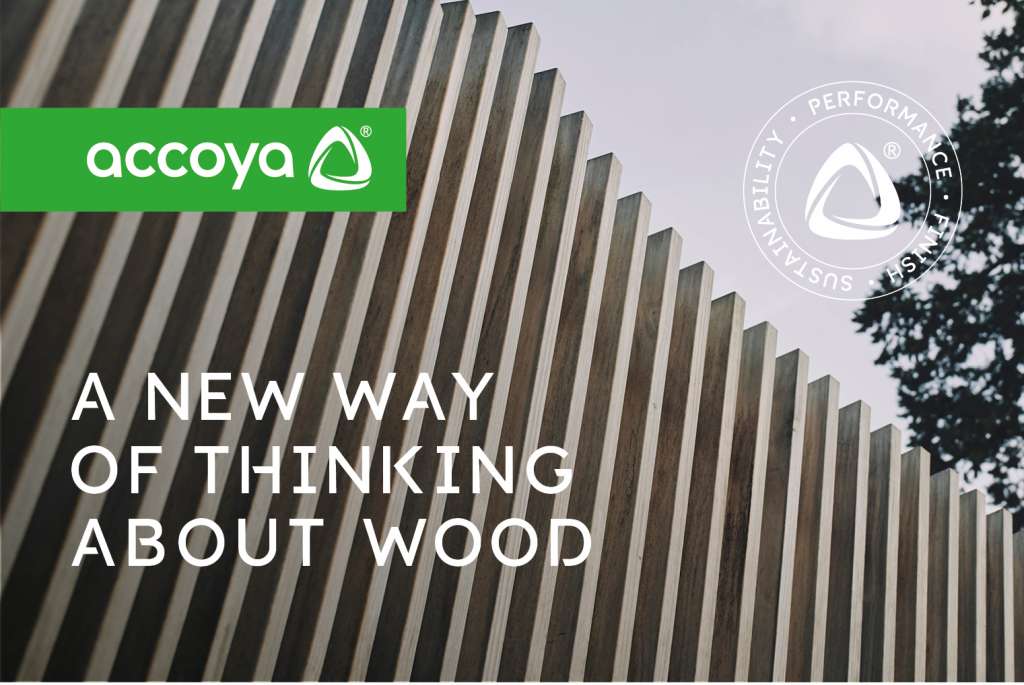 Imagine a solid wood that is sourced from fast-growing responsibly managed forests, has zero toxicity and provides dimensional stability and durability that exceeds even the best tropical hardwoods. Imagine a wood that can replace increasingly scarce tropical hardwoods, treated woods and less sustainable materials in new and existing outdoor applications. Imagine a wood that will act as a better carbon sink during its extended life span and can be safely recycled at the end. Such a wood exists. It is Accoya®: the world's leading high technology wood.
Accoya wood is the result of over 80 years research and development. Combining the proven modification technique of acetylation with cutting-edge proprietary technology, this high performance wood is created for demanding outdoor applications; from windows to doors, decking to cladding, bridges to boats.
Why Accoya?
Tested over prolonged periods in all types of weathering conditions – above ground, below ground and even in water – and has been proven to withstand even the toughest of external environments
Resistant to swelling and shrinkage and reduced risk of jamming in humid conditions
Durability (rot resistance) is Class 1, matching and even exceeding the performance of nature's most durable woods
Produced from sustainably sourced, fast growing softwood using a modification process from the surface to the core
Naturally insulating and more durable and dimensionally stable than other woods which requires significantly less maintenance because paints and stains stay on the wood
Non-toxic and safe for people and pet
THICKNESSES
Subject to availability
5/4
6/4
7/4
8/4
9/4
10/4
12/4
16/4
20/4
1/2″
3/4″
1″
2/4″
1/4″
2″
4/4″
LENGTHS
Subject to availability
4-6′
7/8′
9/10′
11/12′
13/14′
15/16′
17-20′
7′ and longer
APPLICATIONS
Boatbuilding
Construction
Docks/Decking
Doors
Exterior Millwork
Furniture
Windows
Brilliance
is just the beginning
The benefits of Accoya mean that timber projects can now be designed with absolute confidence. Accoya is a highly proven product with testing from many different perspectives on a worldwide basis. Many tests have been conducted in real world conditions over many years giving you industry leading warranties of up to 50 years.
A 50 year above ground, warranty is a testament to the fact that you can expect to enjoy your Accoya wood for many decades to come.
25 YEAR WARRANTY
A 25 year warranty in ground or freshwater gives you the peace of mind that Accoya wood will last.