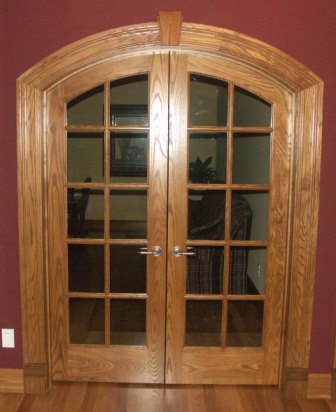 Interior Doors
Interior doors are a big part of your homes style, make sure the door style fits the decor of your home.
We make custom Stile and Rail doors to fit your homes unique look.
Round Top Doors
Arch Top Doors
Elliptical Doors
Raised Panel
Flat Panel
T&G Panel
Full View
T-D-L
Pocket Doors & Pocket Rough-In Unit with track and hardware
We proudly manufacture, and warranty, oversized interior wood doors.